Hashtag Lunchbag Partnership
The idea of building the perfect electric bike didn't happen overnight. Rather it was from years of experience building traditional bikes, observing the challenges and listening to customers about the problems and issues that prevented them from riding bikes more.
We started Charge in 2004 with the mission of making cycling easy and produced an assortment of well-priced, durable bikes that were both easy and fun to ride.
When electric bike technology emerged, we instantly recognized that adding an electric motor made bikes even better and more accessible to more people – removing even more barriers to cycling. Suddenly hills aren't a problem and you can cruise effortlessly to work in normal clothes without needing a shower.
With this in mind, Nick Larsen, founder of the Charge brand, teamed up with longtime friend and Cannondale's VP of Product, Peter Vallance, to create the ideal electric bike.
Nick and Peter rethought every aspect of the electric bike experience, from buying to assembly, to storage and ownership, looking for smart solutions to the pain points they had witnessed over the decades building and riding bikes.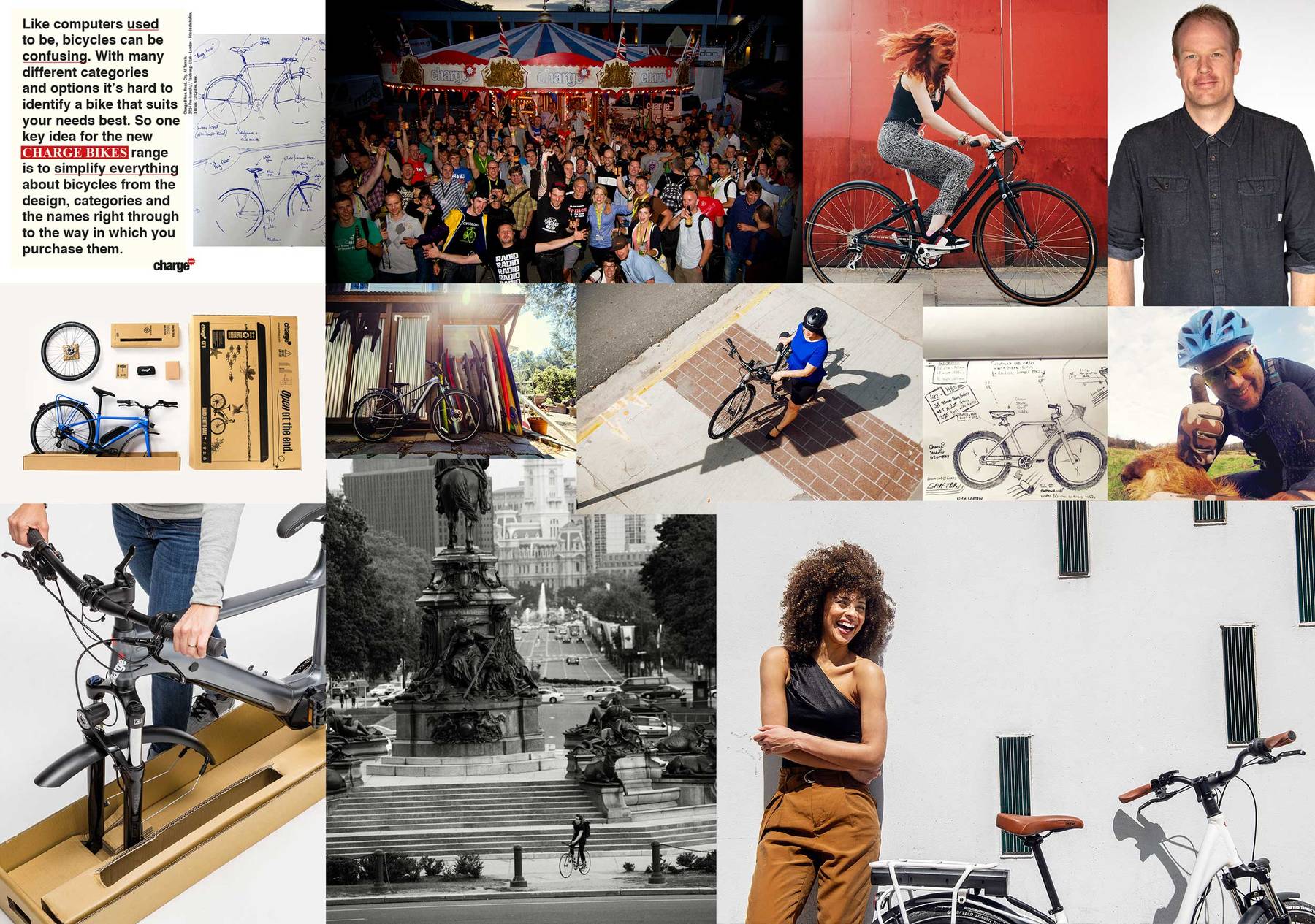 All with the goal of making these standard features on all bikes at an affordable price.
The team didn't stop there. They also knew that most bikes are shipped today in pieces and require numerous, complicated assembly steps with various tools. That wasn't going to fly, especially if we wanted to sell bikes directly to consumers who would have to assemble them on their own.
So the team designed a box that allows us to ship bikes nearly fully assembled, with four easy steps that takes just minutes to put together with only one tool.
Plus, as part of our commitment to environmental conservation, the packaging was intentionally designed to minimize waste by eliminating all the foam and plastic wrap, using only 100% recyclable materials.