The XC Electric Bike is Back!
This off-road capable bike is your passport to adventure.
The Charge City Electric Bike has been designed to make your bike riding experience easier. This electric bike is a great overall option because it is suited for leisure, commuting, and exercise."

Faster speeds for the same amount of effort, real hill-flattening power and just a more fun and exciting riding experience."

Built for commuters who want to bike but would prefer not to sweat too hard on their way to work."
Feel Moved with a Charge E-Bike
Comfort 2 Step-Thru $1899
Weekend Rides That Won't Tire You Out
The Comfort's name says it all. Our best-seller, this stylish electric cruiser bike is built for fun, leisurely rides that are energizing without being exhausting. It features pedal assist and a throttle so you can pedal when you want and cruise when you don't.
Shop the Comfort 2 Step-Thru
City $1799
Get There and Back, No Sweat
Whether running errands or commuting to work, the City electric hybrid bike helps you soak more joy along the way. Simple to store, lightweight and maneuverable, it makes the hills and valleys of everyday life easier and more enjoyable.
Shop the City
XC $2699
Explore Without Limits
Dirt, sand, snow—wherever you want to go, the XC electric bike is ready to take you there. With big, grippy tires, solid shocks and a powerful motor, it's ready for the rides of your life.
Shop the XC
Easy Assembly
Every Charge bike ships nearly fully assembled in 100% recyclable packaging, making it easy for anyone to assemble in just 10 minutes.
Compare Bikes
More Power to You: Chantel Hyde

"I think the Charge e-bike is great for a wide variety of people whether you just want to have fun, or you're someone like me who has had extensive surgery and who needs a lot of physical therapy and is trying to build back muscle mass and strength"

Read Story

Women in Charge

Recognizing how the cycling industry often underserves and underrepresents women, we're partnering with (and celebrating!) the many inspiring, authentic, and influential women in our ambassador program who add so much vibrancy and originality to our brand.

Read More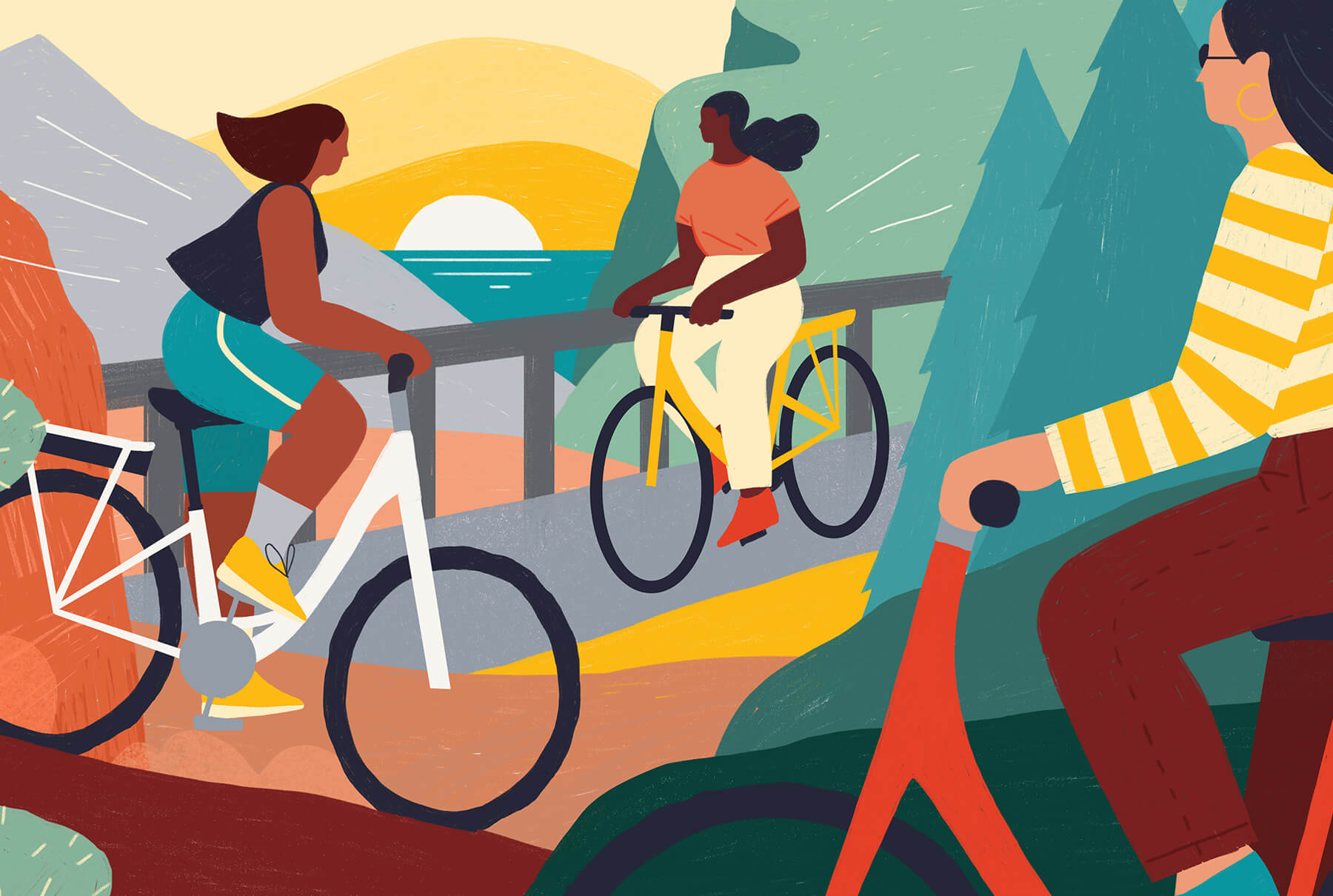 A Whole New Electric Bike Brand
We've created a whole new electric bike brand that's made to move you—in every way. We make a small but mighty lineup of stylish, comfortable, affordable, and durable e-bikes for people who want an easier and more enjoyable way to ride through the hills and valleys of life.
learn more
Go at Your Own Pace
Pedal if you want, coast when you don't. Say to hell with hills and hello to a bike fit for real life. Charge e-bikes let you set the pace. Life isn't a race, so you might as well enjoy the ride.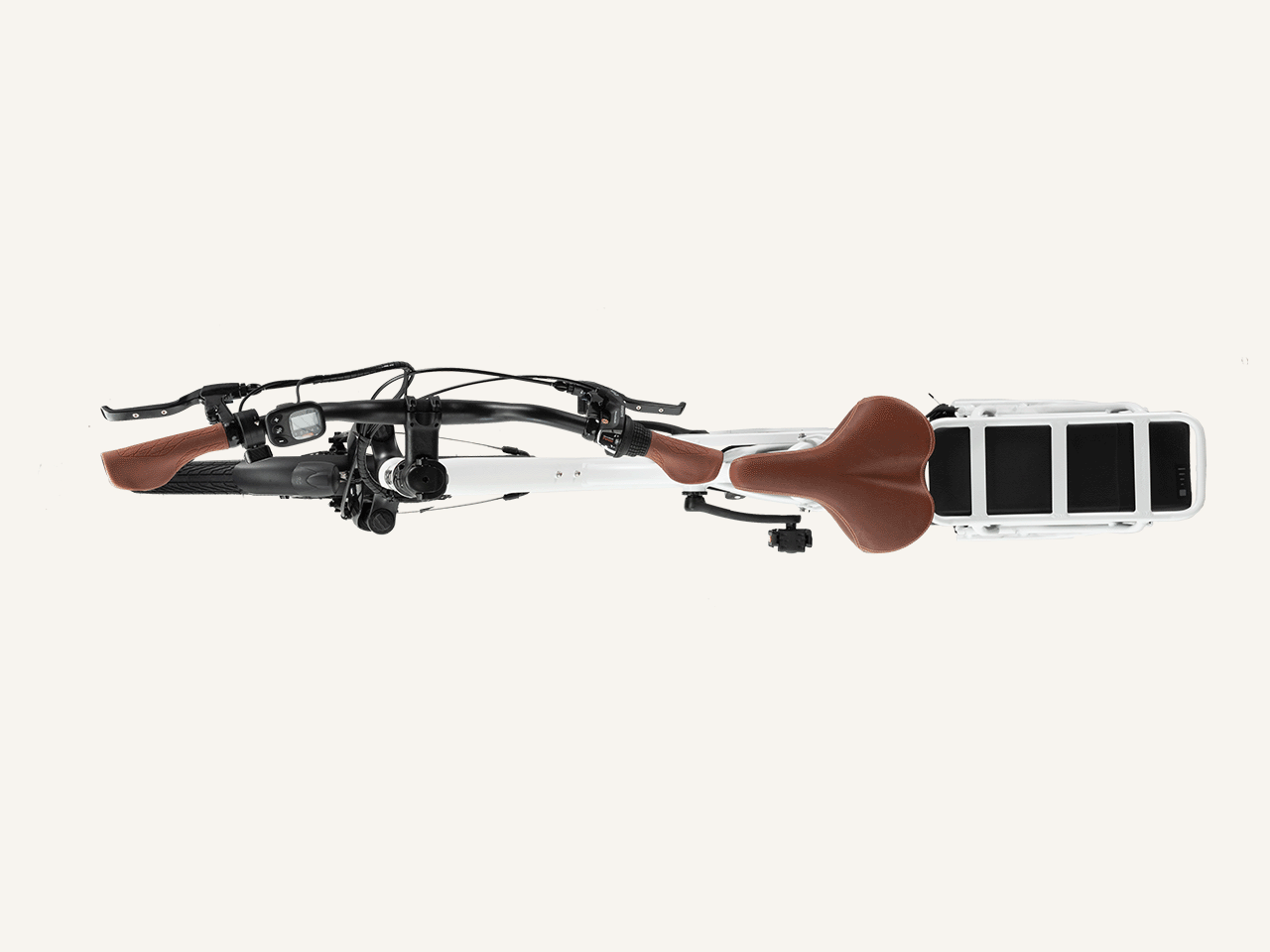 Simple Storage
When you get where you're going, there's no worry about stowing your bike. All Charge bikes have folding handlebars and pedals that make storage and transportation a snap.
Compare Bikes
Fast Free shipping We only use 100% recyclable packaging.

Easy assembly Charge E-Bikes are ready to ride in just 10 minutes.

Effortless riding Enjoy up to 50 miles of range and smooth pedaling.