Free Shipping
Charge City Electric Bike $1,499
All the Fun. Way Less Sweat.
No gridlock. No bus fare. With Charge, you're a quick ride from anywhere you want to be. With effortless pedaling. Built-in lights. Comfy seats. Charge electric bikes have it all.
Shop the City
What people are saying
"I figured I'd use this just to ride around the neighborhood, but I've been biking to a friend's house four miles away. I'm never worn out and it feels fantastic."

— Joyce Karzewski, Long Island NY

"I never realized how much I missed going for bike rides until I bought a Charge. Now I ride every morning."

— Alice Jones, Jupiter FL

"I was nervous that the pedal assistance would throw me for a loop, but it kicks in so gently! Now I barely notice, and it helps out so much on the hills."

— Raymond Martinez, Holmdel NJ
Smart. Safe. Storable.
With built-in lights and fold-in handlebars, Charge electric bikes are made for the city.
Shop the City
Jam-packed with features
Electric motor

Powered by a long-lasting rechargeable battery, Charge City makes it a breeze to get around

Handlebar display screen

The easy to read display tracks battery life, so you will always know how many miles you can travel

Adjustable assistance

Turn it up to cruise without pedaling or keep it low for a classic, elevated ride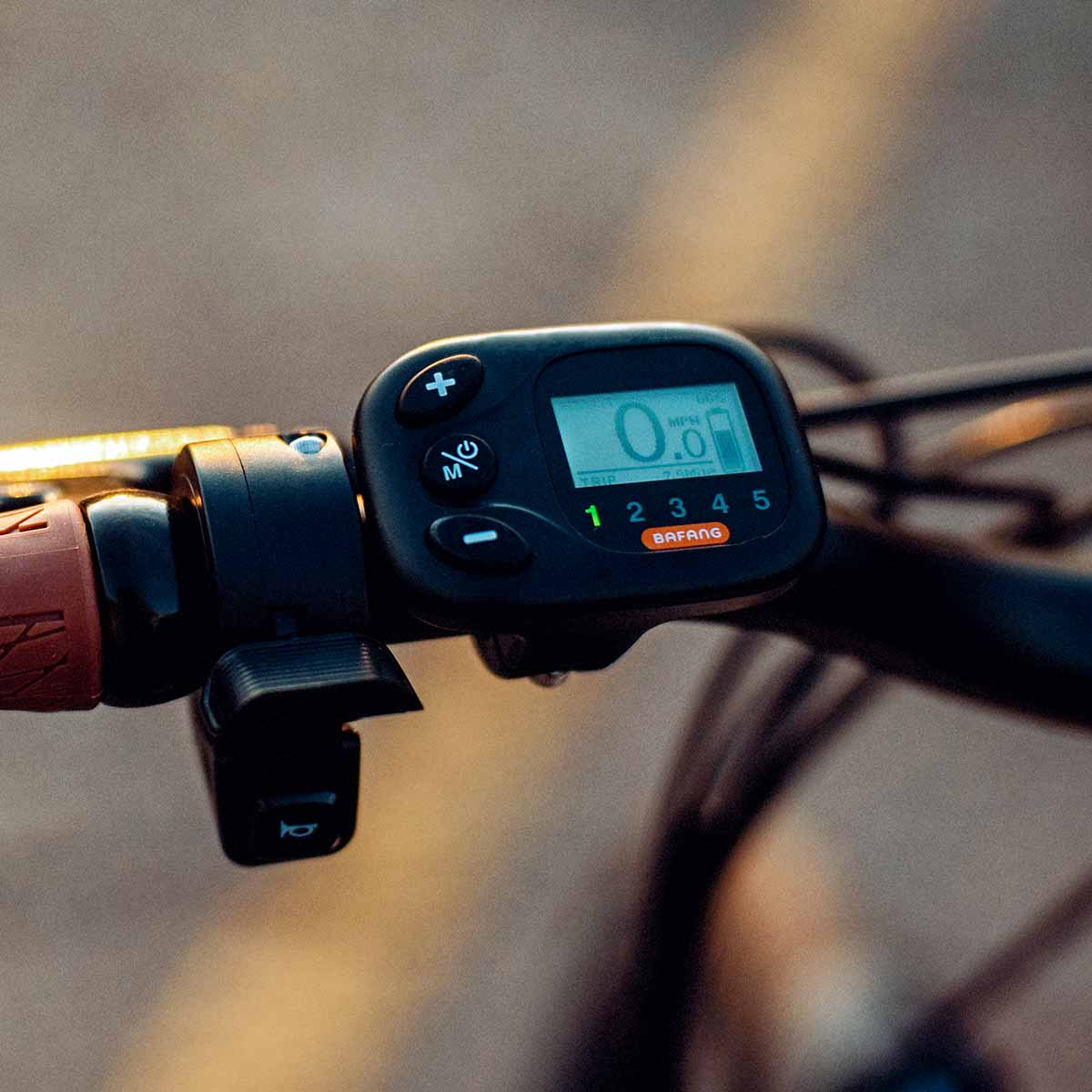 Your Bike. Your City.
Why work on the way to work? With a Charge electric bike, you don't even need to pedal. With a 50 mile range and fold-in handlebars, Charge electric bikes are made for the city.
Shop the City
What style of bike are you looking for?
Built for urban life. Safe, storable, and it's perfect for commuting.

Relaxed ride position
Thumb throttle and pedal assist
2 frame options (Standard and low step)
Hub drive motor

XC $2299

A rugged bike that will power you through all-day outdoor journeys.

Athletic ride position
Off-road capable
Front suspension
Mid-drive motor
Ready for anything
Sturdy and powerful, grippy off-road tires and a premium Shimano motor make the Charge XC ideal for everything from joy rides to errand running.
Shop the XC
At Charge Bikes, we've always seen
cycling

as a way of life. Our

electric

bikes make it just that much easier to go out for a ride, bringing the

freedom

and

enjoyment

of cycling to more people than ever.