Ride Easy
Charge electric bikes make climbing hills and cruising around town a breeze. With up 50 miles of range, you can pedal when you want and coast when you don't.
Our E-Bikes are in stock and ship for free.
Claim your $125 discount today by using code HUNTSMAN125 during checkout. Offer valid through November 30,2021 or while supplies last*.
"I love this comfort bike! My wife got the white, and within a week realized we needed two of these!"

— Peter C

"These bikes are a wonderful way to travel and see more around town, and not get so tired."

— Helga M

"I'm 70 and don't mind a little exercise but it sure is nice to get a little e-assist up a long grade."

— Dennis K
An electric bike for every lifestyle
Save $125 with your Huntsman event code
Faster speeds for the same amount of effort, real hill-flattening power and just a more fun and exciting riding experience"

The best electric bikes of 2020—the Charge City is the best electric bike for most people, especially for those who live in more urban environments."

I found myself smiling at the effortlessness of darting down streets on a perfect summer day"
Effortless and exhilarating
From the makers of Cannondale and Schwinn
Easy to assemble, reliable, and electric
Ready in just 10 minutes

All you do is pop in the front-wheel, turn the handlebars, flip the pedals up and adjust your saddle – it's that easy.

Storage made easy

Ride everywhere, store anywhere. All Charge e-bikes have fold-flat handlebars and pedals, so you have more space.

Add power to your ride

Flatten hills and zip across town. Powered by long-lasting rechargeable batteries, Charge e-bikes make it a breeze to get around.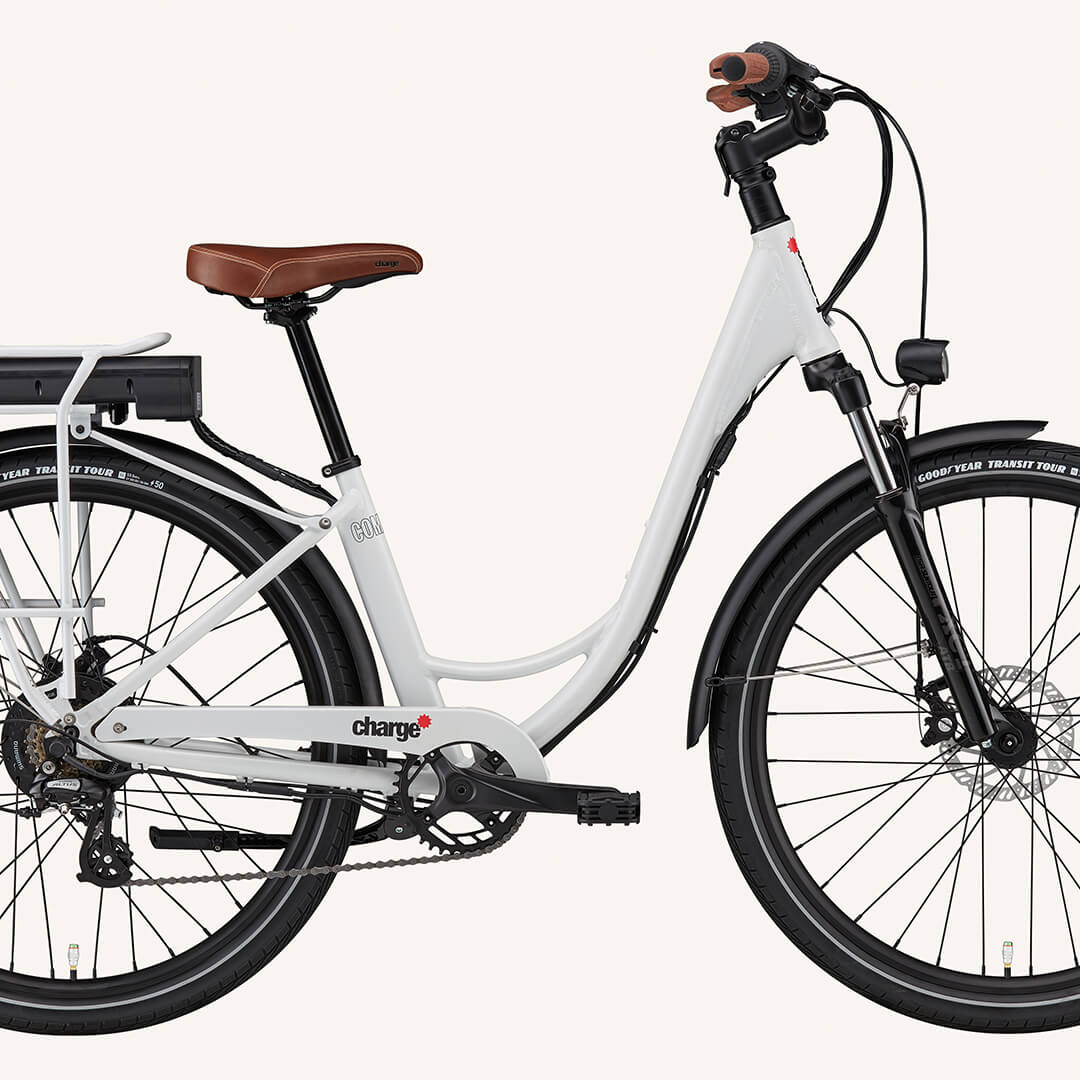 Biking. Meet Comfort.
Comfort is for weekend rides that won't tire you out. A low-step frame. A comfy seat. Bump-proof shocks. And you don't even need to pedal.
Shop THE COMFORT
*Terms & Conditions: Receive $125 off the purchase of a Charge® electric bike from chargebikes.com. Offer valid through through November 30,2021, at 11:59pm ET with offer code HUNTSMAN125 or while supplies last. To redeem, enter your valid offer code in checkout. Cannot be combined with other offers. Offer cannot be applied to refunds, adjustments on previous purchases, returns or exchanges, or orders in progress that have not yet shipped. We reserve the right to limit item and order quantities.