Charge Comfort Electric Bike
Free Shipping
You Don't Even Need to Pedal.
With its powerful, effortless assist, Charge Comfort is the easiest way to get out and enjoy thrilling bike rides. It's stylish, comfortable, reliable and so much fun!
What people are saying
"I love this comfort bike! My wife got the white, and within a week realized we needed two of these!"

— Peter C

"It's super comfortable and so much fun. Buying this bike was the best decision ever!"

— Wan C

"Riding this bike is a great reminder of how awesome it feels to get outside and go for a ride."

— Lisa J
Easy on, easy off.
With its great looking low step-thru frame, Charge Comfort is easy to get on, get off and pedal away.
Shop the Comfort
Fun and easy to ride
Electric motor

Powered by a long-lasting rechargeable battery, Charge Comfort makes it a breeze to get around

Handlebar display screen

The easy to read display tracks battery life, so you will always know how many miles you can travel

Adjustable assistance

Turn it up to cruise without pedaling or keep it low for a classic, elevated ride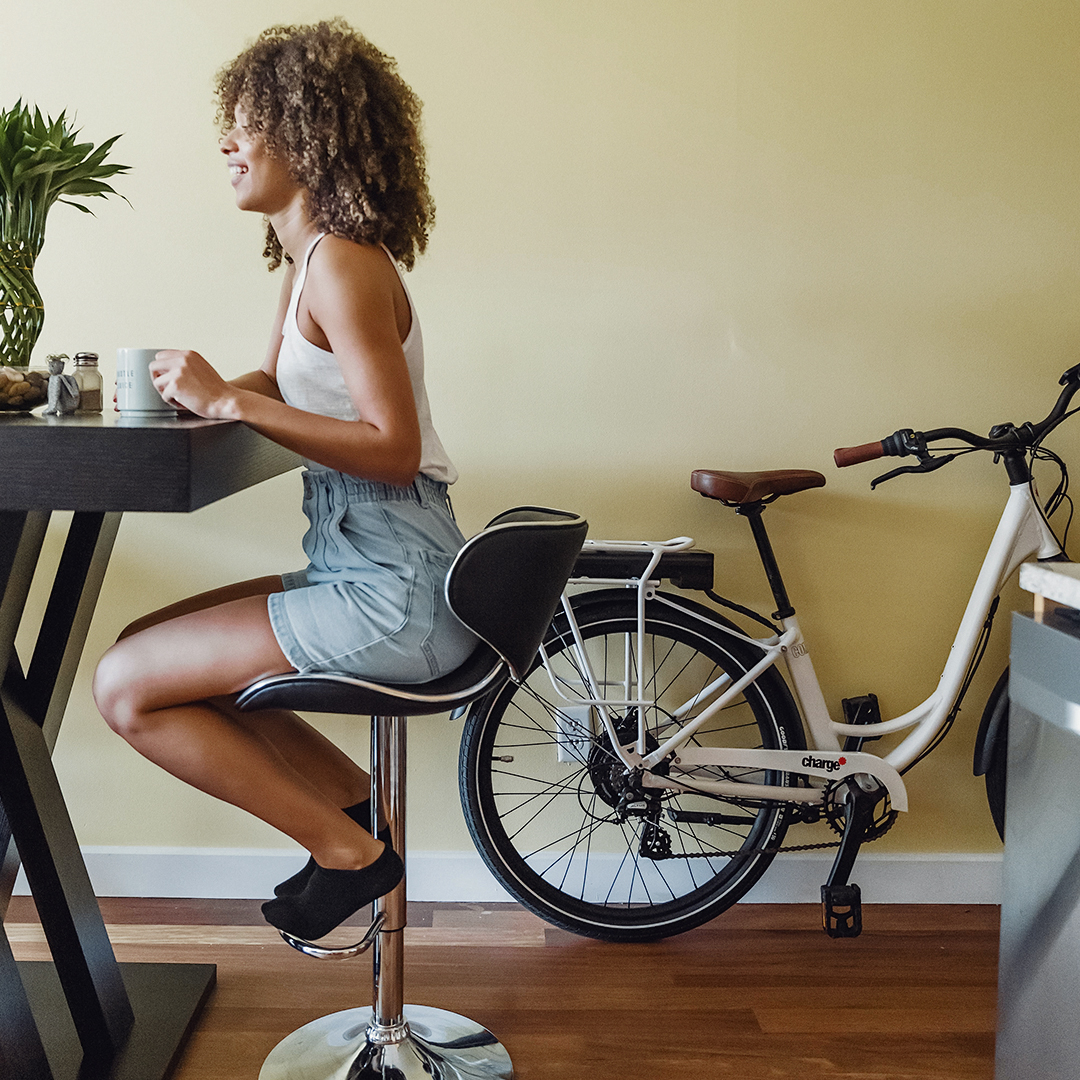 Bike in Comfort
Biking is comfier than ever with our low-step frame, superb seat, and effortless pedaling. Supplied with fenders, racks and lights, Charge Comfort is ideal for everything from joy rides to errand running.
Shop the Comfort
At Charge Bikes, we've always seen
cycling

as a way of life. Our

electric

bikes make it just that much easier to go out for a ride, bringing the

freedom

and

enjoyment

of cycling to more people than ever.