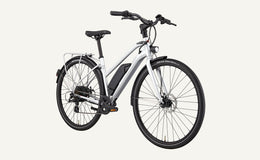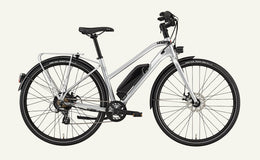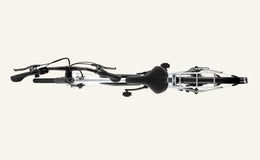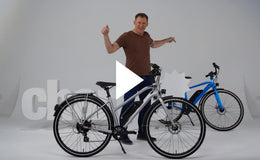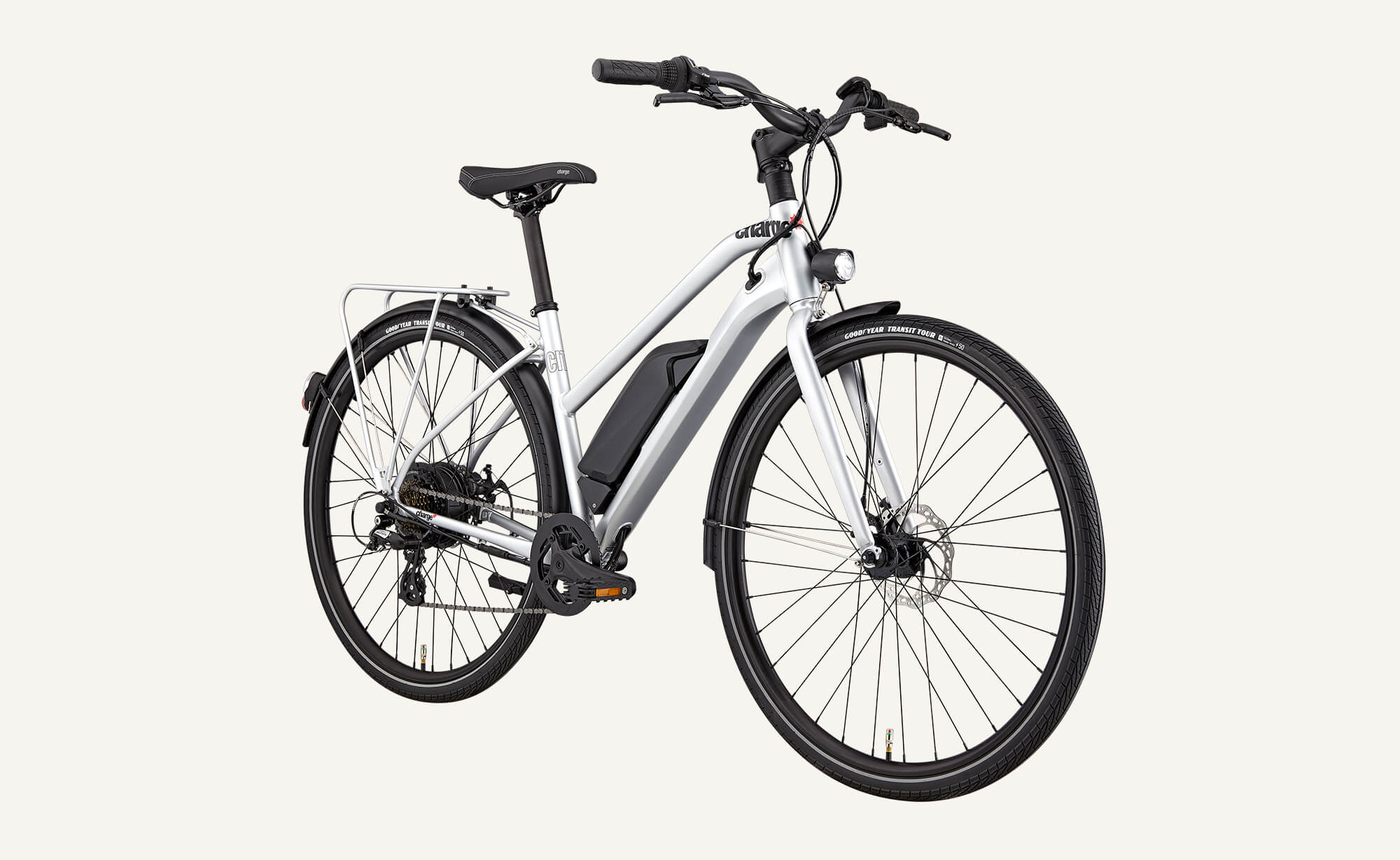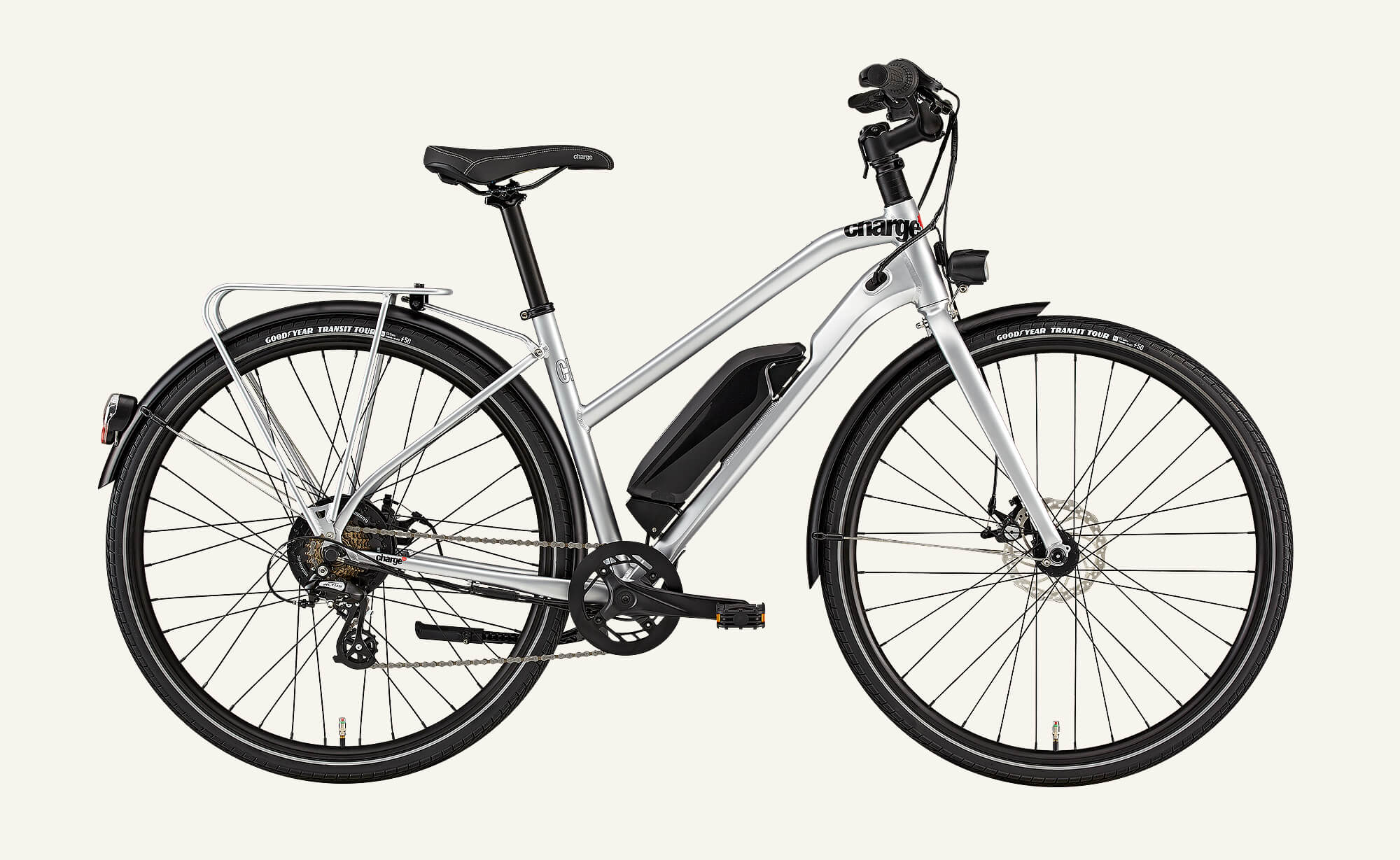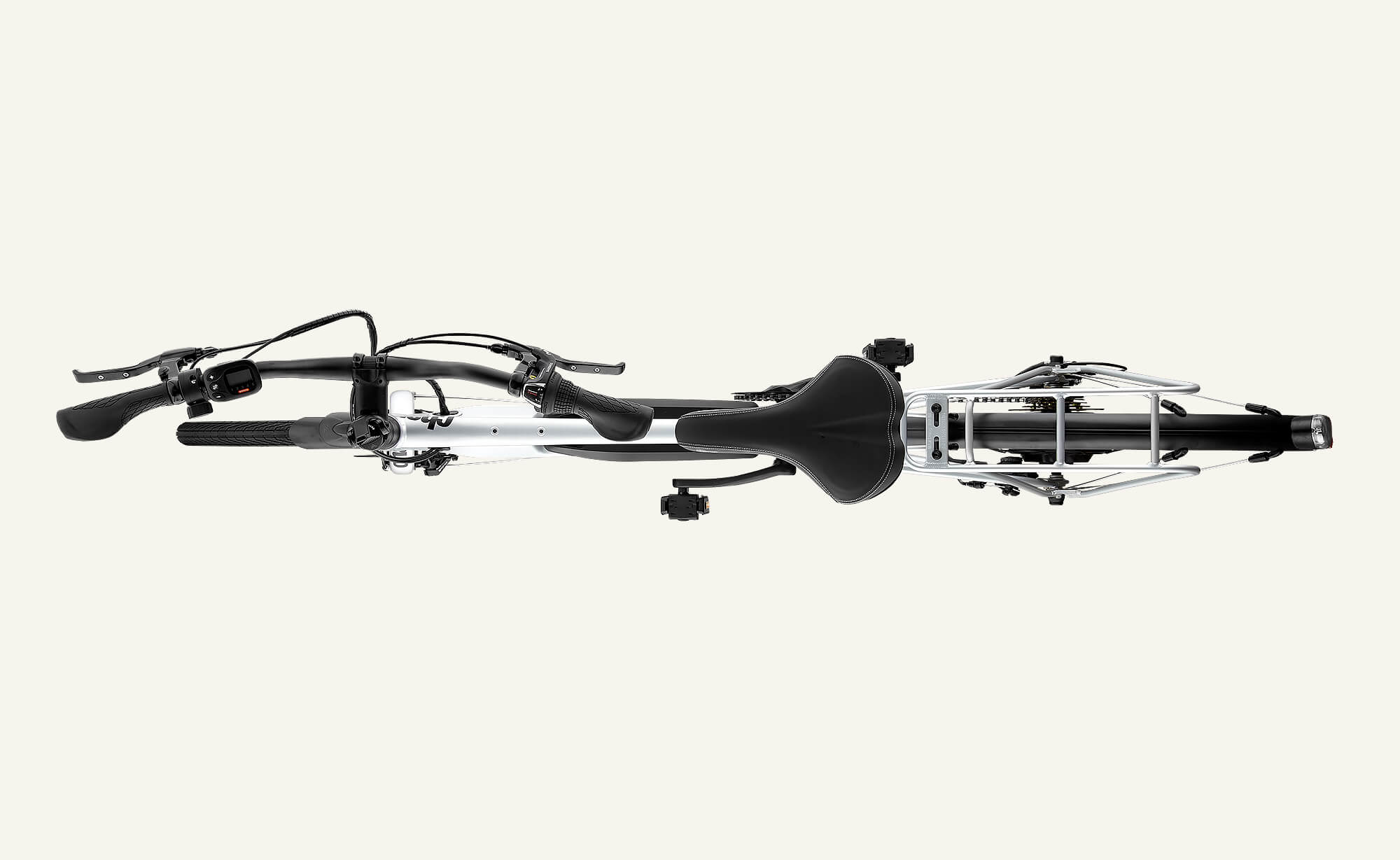 City Electric Bike
An electric bike from the makers of Cannondale and Schwinn that's built for urban life. Safe, storable, and perfect for commuting.
Available in two styles (Standard/Low Step)
Up to 50 miles range
Pedal assist + thumb throttle (up to 20mph)
Folding handlebars for easy storage
Integrated lights, racks and fenders
Thanks
We'll let you know when this product is back in stock.
Assemble in 10 minutes

Free shipping on all bikes
30 day returns
Assemble in 10 minutes
We've specially designed a box that allows us to ship bikes nearly fully assembled, making it easy for anyone to put together in 10 minutes or less. Everything you need is included in the box. See how easy the assembly of a Charge bike really is.

Free shipping
Orders over $49 will receive FREE shipping. Shipping charges are assessed at the order level. View our
shipping policy
.
30 day returns
If you are not satisfied with your bike, you can return it within 30 days from date of purchase for a full refund, in accordance with our
return policy
.
Ask an expert
Our customer experience team is ready to answer any questions. Call anytime Monday-Friday, between 9 a.m.-6 p.m. Eastern.
City Electric Bike
Find balance in city living
When it comes down to it, life is a lot easier to balance on two wheels than on four—especially when those wheels have power assist. Leave your car (and your worries) behind as you commute to work, run errands, head to yoga or grab coffee with friends. You'll pedal your way to a more active, more relaxed lifestyle, soaking up more joy as you go.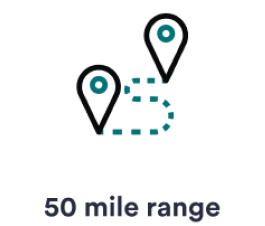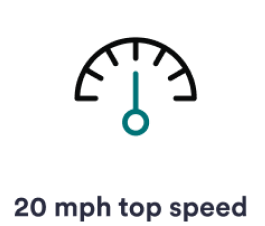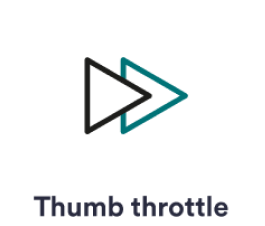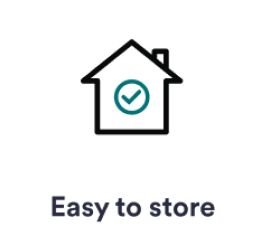 Faster speeds for the same amount of effort, real hill-flattening power and just a more fun and exciting riding experience."

The Charge City Electric Bike has been designed to make your bike riding experience easier. This electric bike is a great overall option because it is suited for leisure, commuting, and exercise."

Built for commuters who want to bike but would prefer not to sweat too hard on their way to work."
The City brings ease to urban life
The City brings ease to urban life
So long traffic
Fares to pay, guzzling gas tanks to fill, cranky commuters to put a damper on your day—wave goodbye to all of them as you cruise by on your e-bike. Soak up the fresh air, sunshine and joy as you go and arrive looking fresh and feeling energized rather than drained.
Charge has hit a home run with this bike. It provides everything I could possibly want for a city commuter bike.

— Carl C
Efficient outdoors, compact indoors
Quick, fold-flat bike handlebars and foldable pedals make for easy storage in tight spaces.
Efficient outdoors, compact indoors
Quick, fold-flat bike handlebars and foldable pedals make for easy storage in tight spaces.
You set the pace
With five levels of pedal assist and a throttle at your fingertips, you have ultimate control over your ride. Push when you want, coast when you don't. Go at your own speed.
We've thought of everything
No trunk, no problem. Sturdy racks let you take along your laptop, lunch, gym gear or whatever else you need for the day. Commuting at night? Our bikes have bright front and rear lights to light the way. Long-range batteries, full-length fenders, durable tires and more — our bikes are equipped to help you get around in a better way—your way.
All the details
Powerful 250W motor

The geared hub motor provides electric assist up to 20 mph. Biking has never been so easy.

Thumb throttle

In addition to pedal assist, the thumb throttle gives you a boost when you need it most.

Integrated front and rear lights

High-powered, automatic front and rear lights so you can see and be seen day or night.

Locking, removable battery

Get up to 50 miles on a single charge and easily recharge the battery on or off the bike.

Folding handlebars for easy storage

The handlebar stem rotates 90 degrees in just a few seconds making it easy to store or transport your bike.

Folding pedals

Foldable pedals open and close in seconds, making it easier to store or transport.

Comfortable seat and grips

Comfortable seats and grips so you can enjoy the journey as much as the destination.

Puncture-resistant Goodyear tires

Unsurpassed all-weather traction, robust flat protection and reflective side strips to enhance visibility.

Automatic tire pressure sensors

Air pressure sensors show red when you need air or green if you're good to go!
Not riding downtown? Try one of these.